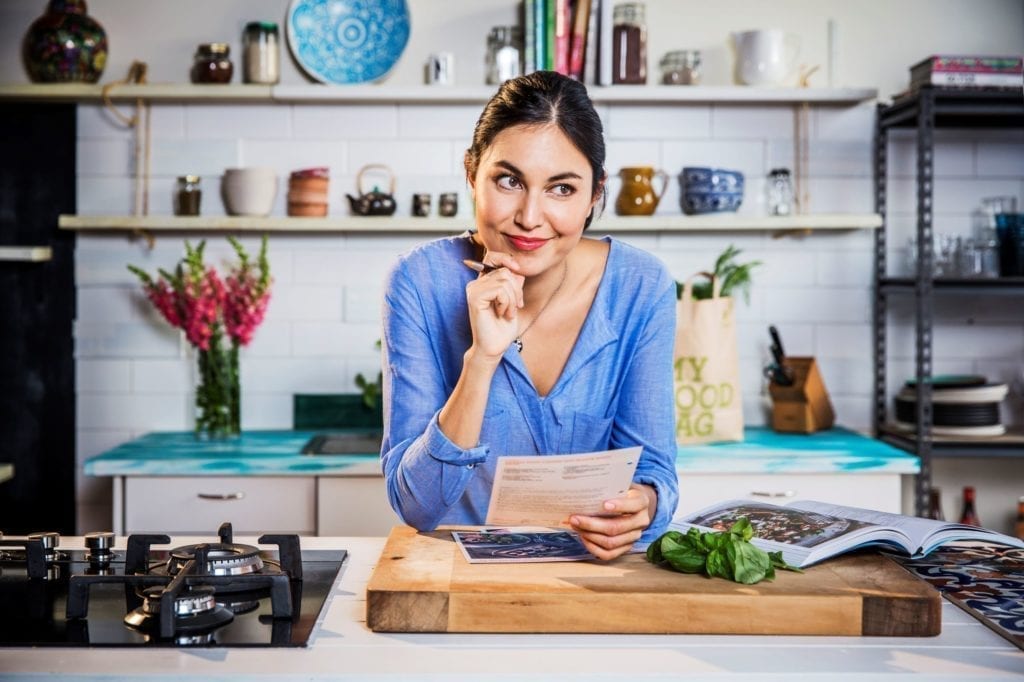 Nadia is such a busy woman we're thrilled to be able to have her for one night only at the Rutherford Hotel on the 4th July. She will be coming fresh to us from her appearance in Dancing With the Stars, where she is supporting the Food to Table Charity.
Nadia is fast becoming a Kiwi icon, changing lives one meal at a time. Buy tickets – click here.
Not just a celebrity cook, but a trained dietician and graduate of Otago University who, after winning MasterChef NZ has written a string of cookbooks – a goal she'd wanted to realise since her early teens.
Nadia is a woman who, with sweat, tears, and the support of her family, shares her food inspirations with us every two months in her NADIA magazine, and is an inspiring business woman.
A theme runs through all her work – staying true to her values of "Nude Food" – helping people to eat in a more nutritious, delicious way, moving them away from processed food and towards more real food.
Nadia is one of the founders of My Food Bag – this has helped bring her Nude Food philosophy to life. Every night My Food Bag helps solve the "What's for dinner?" dilemma for thousands of families across New Zealand getting them simple, healthy and delicious dinners every night of the week.
My Food Bag has grown and they have subsequently launched Bargain Box which focuses on affordability and caters for larger families and appetites.
And just if that wasn't enough she recently launched Fresh Start – the perfect option for those wanting to lose weight, with all meals perfectly portioned under 450 calories and packed with fresh vegetables, lean protein, reduced carbs and no refined sugar.
How does she do it all?
Come along and find out – in her own words. Buy tickets – click here.
The first 20 tickets purchased will receive, absolutely free, a signed copy of one of Nadia's cookbooks.